REGISTRATION, DATES, AND PRICING TBD.
The phrase "feel without fear" dropped into my awareness one cold December afternoon in 2021 when I was feeling some mystery pelvic symptoms and the health anxiety button was stuck in the "on" position.
I lay crying on the couch in my office, giving myself a pelvic massage. I could feel my own resistance to these pelvic symptoms while simultaneously deeply knowing that the Google Rabbit Hole was NOT where I actually wanted to end up.
"Feel without fear," the ethers spoke inside my heart. "Feel it. Don't be afraid."
It took me almost 2 more years of feeling without fear and connecting the dots of awareness + curiosity + health anxiety + expansion + contraction + CPTSD + radical responsibility + agency + conscious communication + reciprocal relationships + seeing how I'd been on a trauma-healing hamster wheel (ouchie) to be able to write this out for you in an understandable, digestible, applicable, and practical way.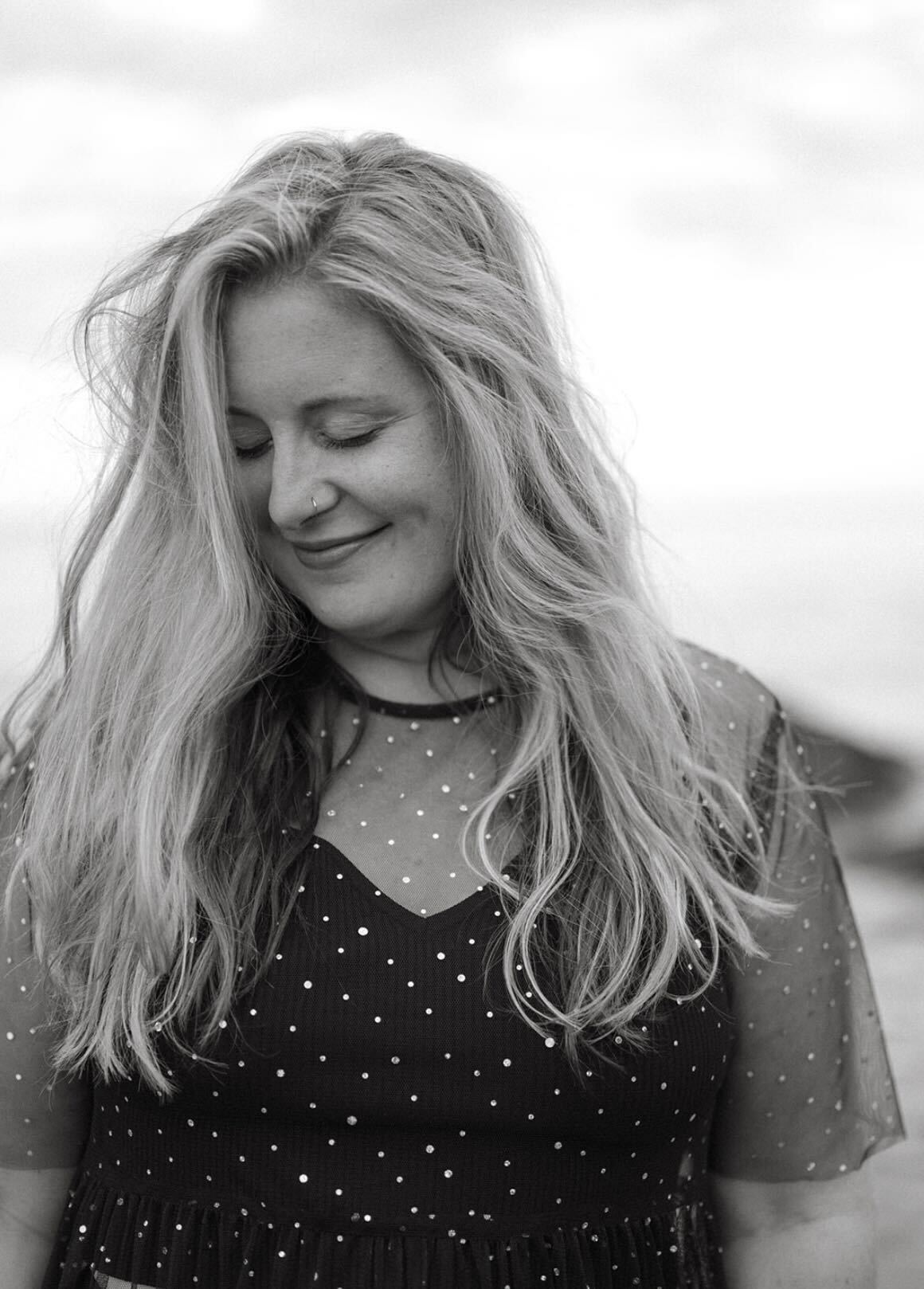 Are you at the point in your "healing journey" where you've learned a bunch of nervous system tools, but something still feels like it's not… clicking?
you're still repeating patterns and facing the same triggers again and again.

that pesky Complex PTSD is turned all the way up in your body and you're uncomfortable all the time.

you're still in a contracted state, unable to expand to hold more… either more stress or more joy.

the anxiety — about your health, your money, your relationship, or life in general — is still constantly buzzing in your body and the best you can do at this point is to distract yourself somehow or power through.

you've learned a bunch of nervous system regulating tools… and you're still so dysregulated that you're reaching for a tool all the time.

you see all these posts on Instagram about feeling your feelings, but you have

no fucking clue

what that means or it scares you.
My dear, if this is what you're experiencing despite all the damn work you've already tirelessly done…
I would like to invite you to FEEL WITHOUT FEAR.
Yes, that is the name of my signature group coaching program. However…
Being able to FEEL WITHOUT FEAR may be the thread that stitches this jagged patchwork healing quilt of yours together.